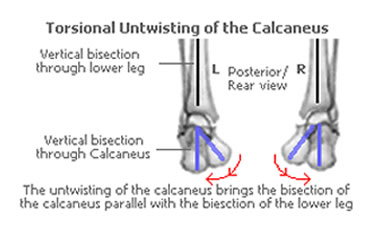 Overview

Heel spurs are a small calcification, which extends into the attachment of the connective tissues from the calcaneus (heel bone). This is easily observed on X-Ray and is very commonly misdiagnosed as the cause of your pain. Why? Because the wrong type of scan is used and only one foot is examined. Do you know if you have a spur on the other heel, the heel without the pain? Probably? and the heel spur would have been there long before you had the pain, and will still be there long after the pain is gone. Heel spurs are not the actual cause of heel pain, and are virtually always a secondary observation or symptom caused by long term pulling on the heel bone.

Causes

A heel spur is a bony overgrowth on the bottom of your heel bone. The heel spur is usually a result of an inflamed ligament (plantar fascia) on the bottom of the foot that attaches to the heel bone. Constant abnormal pulling of this ligament irritates the heel bone and the body lays down a bone spur as a protective mechanism. The patient usually complains of pain with the first step in the morning, some relief following activity, but returning after extended amounts of time standing or walking.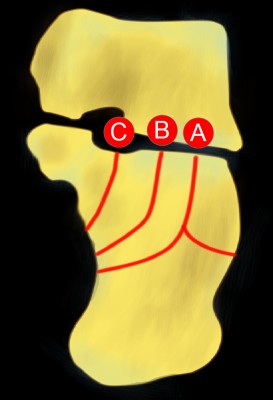 Symptoms

Symptoms of heel spur syndrome often include pain early in the morning or after rest, as you take the first few steps. It may also include severe pain after standing or walking long hours, especially on hard cement floors. Usually more pain exist while wearing a very flat soled shoe. A higher heel may actually relieve the pain as an arch is created. The pain is usually sharp, but can also be a dull ache. The pain may only be at the bottom of the heel, or may also travel along the arch of the foot.

Diagnosis

Your doctor will discuss your medical history and will examine your foot and heel for any deformities and inflammation (swelling, redness, heat, pain). He/she will analyze your flexibility, stability, and gait (the way you walk). Occasionally an x-ray or blood tests (to rule out diseases or infections) may be requested.

Non Surgical Treatment

Heel pain may be associated with a heel spur, however the heel pain is usually due to plantar fasciitis, rather than a heel spur, so treatment is usually directed at the plantar fasciitis itself. Treatment usually involves application of ice to reduce pain and inflammation, special stretching exercises, and pain-relieving or anti-inflammatory medicines. Night splints or orthotics may be recommended. It may help to avoid the activities that aggravate pain, such as long walks and running. Surgery is very rarely recommended and only after other measures fail.

Surgical Treatment

Sometimes bone spurs can be surgically removed or an operation to loosen the fascia, called a plantar fascia release can be performed. This surgery is about 80 percent effective in the small group of individuals who do not have relief with conservative treatment, but symptoms may return if preventative measures (wearing proper footwear, shoe inserts, stretching, etc) are not maintained.